Is your business finding it difficult to keep up with the ever-changing digital landscape? Do you lack the manpower or expertise to create and execute a successful digital marketing strategy? If so, you may want to consider hiring a digital marketing agency in Singapore, Singapore.
Why Digital Marketing Agencies?
Digital marketing agencies are necessary for any business, large or small. Whether you are just a startup or an established brand, a digital marketing agency can do all sorts of things from SEO service, social media marketing, search marketing, running ads, to creating great graphics that complement your campaign. Here are the 5 major benefits that answer why you should work with digital marketing experts. Especially, a marketing agency in Singapore, Singapore.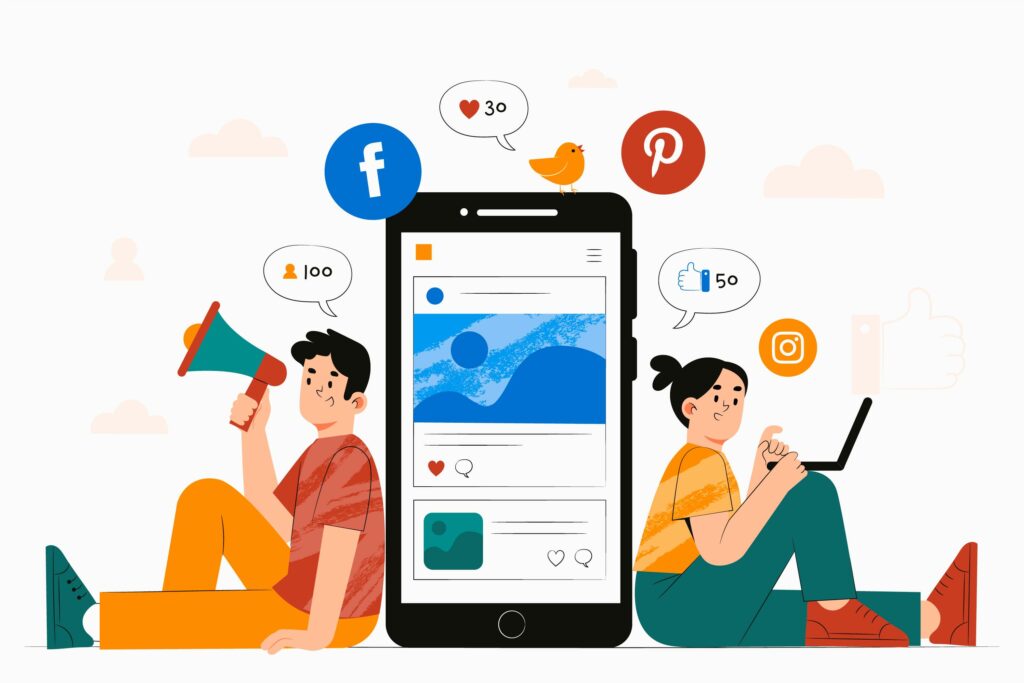 5 Major Benefits of Hiring A Digital Marketing Agency
1. They Are Always On Top of The Latest Marketing Trends
If you have ever tried to follow the trends, search algorithm updates, and new tactics & strategies in digital marketing, you may find it hard to keep up, as they constantly change. A digital marketing trend in 2022 is definitely going to be different from this year's trend. Furthermore, it takes time that you just don't have!
On top of that, there are various aspects of digital marketing-for instance, social media marketing, email marketing, SEO, affiliate marketing content, etc. A professional digital agency will keep you updated about the latest and greatest waves of marketing trends and employ them in your strategy.
2. Gain Reliability & Accountability
Reliability means you can chat with a strategist from the agency and ask about the situation on your marketing performance or updates on the current strategy. A digital marketing agency can respond swiftly to the rising issues, and you can rely on them to know about and use the best strategies.
On the accountability side, you will have marketing experts accountable for digital marketing strategy and the numbers behind it. For instance, if you are losing traffic in organic search, the agency will have the answer as to why it is happening. Likewise, if a paid ad fails to bring in the customers you thought it would, your agency is accountable for improving those numbers.
3. Objectivity Toward Your Business
It is undeniable that a business owner would have a subjective view of their operations. The same goes for in-house marketers as they may not be able to see the big picture because they are engrossed in the day-to-day activities of the company. They may also find it difficult to express their concerns or company practices they feel hinder them from doing their jobs properly.
An agency, however, is just learning about your business and taking a look at it from an outsider's point of view: an objective point of view. While sometimes it can be difficult to let go of the same branding, it is best to let experts take a look at your marketing from a new, totally objective point of view.
4. Gain benefits from resources and tools that you may not have
At first, your business may not be able to afford a full-time digital marketer, but you could still use the services of an agency. It will cost some money, but many people may not realize just how much they are saving in terms of having experts that can provide more resources at their fingertips and help grow your business without additional costs!
Here are a few examples of the resources a digital marketing agency can provide for your business:
Content Research Tools
Competitor Intelligence Trackers
SEO Optimizers
Marketing Automation Tools
Website Development Tools and Plug-Ins
There would not be monthly subscription fees or big one-time payments to get those assets as digital marketing agencies already come equipped with these tools and the expertise to use them.
5. Cost-Effective
In the early stages of building your business, it can be difficult and costly to afford a full-time digital marketing employee. Hiring people, training, building facilities for their work, and creating systems are part of the process required to create a marketing department in your business. Luckily, you may have access to one through an agency! That is why outsourcing your marketing efforts will save a lot of money. Hiring a marketing agency will require you to pay only a fixed amount.
Not only do you save money on costs such as salaries or tools, but you also save on costs on marketing programs. You are also saved the cost of research and development, plus your business will benefit from the agency's expertise and experience.
In Summary
These are the 5 key advantages your business can benefit from a digital marketing agency. Whether it would be cutting the investment cost, gaining expert's insights, and putting your business on the latest trend.
Are you looking to grow your business online? Or need a professional digital marketing agency in Singapore, Singapore to help with your marketing efforts? We can help you.

Contact Relevant Audience, an energetic digital performance marketing agency in Singapore today!
Phone: 02-038-5055
Email: Info@relevantaudience.com
Facebook Chat: https://m.me/relevantaudience
LINE OA: @relevantaudience