Line Official Account
Start to communicate with your clients through Line !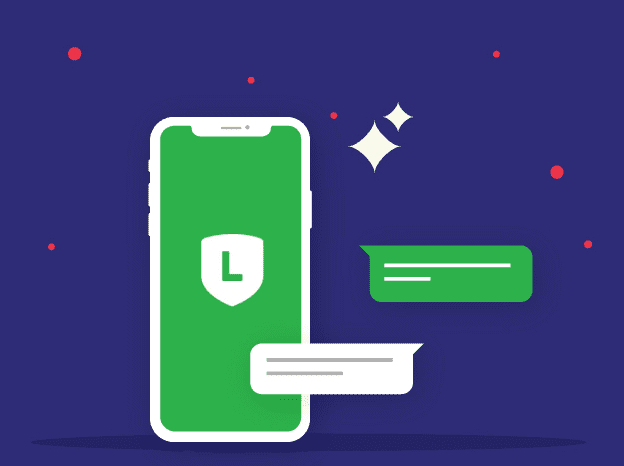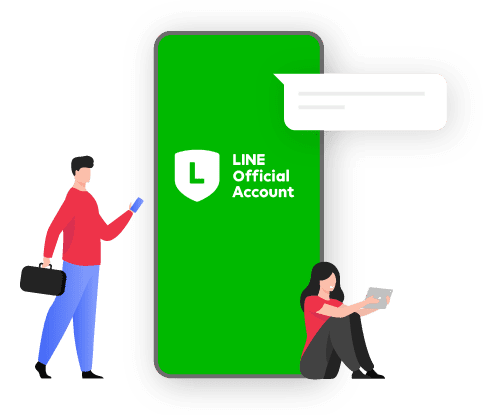 Communicate in a more professional
way through Line Official Account
Promote your Business on Line Official Account
LINE Official Account
is a service Line provide for companies to communicate with a lot of people by mass send messages to user who are add their account to be they friend and post content on they timeline.
Line can communicate in various form from just simple message to video content. With this you can do many things a such as branding, promote your new product, one on one chat or selling.
They have many interesting features to be used for start is rich message, instead or sending just a product image and follow by message, it is better to send just 1 picture that include importance point, link to website and product image so it easier to understand and memorize detail for users. This is suit for current generation which like to consume everything fast this will benefit your business to send promote product or promotion you have
Broad Cast is a feature to do a mass communication. If you have promotion you want to push your new product do some branding or try to increase sale.
Rich menu is a tool to help user to interact with you by help highlight the importance topic to them such as your current promotion, feature product that everyone interesting your store location etc. This feature is automatic thus reduce your workload to answer every question user have.
Line card message is a new feature that really suit show your product. This is like Rich content, but you can show many products at once, this will help users to see details and compare which lead to sale.
In conclusion this Line Official Account are great for helping you stay in touch with your customer and reminding them about your product or send a new promotion in an infographic or video with will help catch they attention more. We will help you manage and create an interesting ad for you.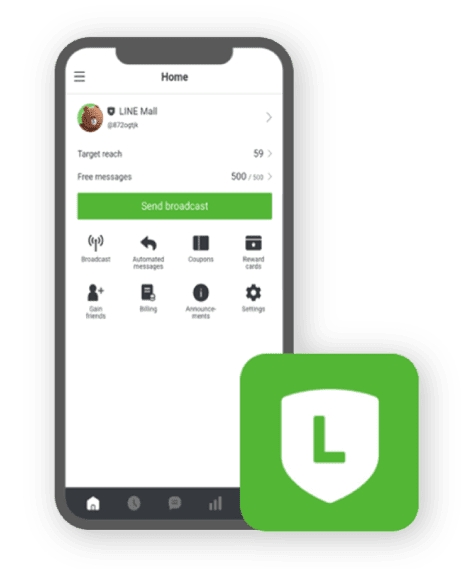 We Focus on Bringing People Most Likely to Buy Your Product / Services Directly to You
Grow Your Business Today
Benefits of Line Official Account
More Effective communication
LINE official accounts are suited for both companies and stores of every size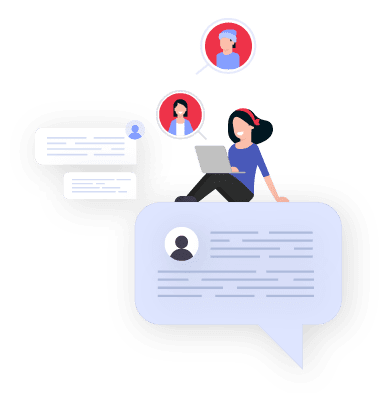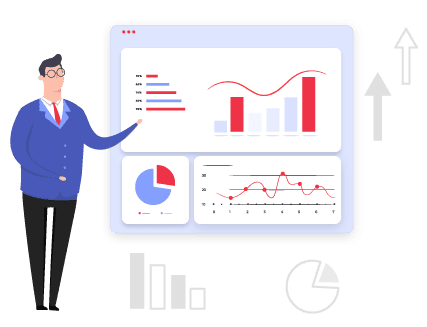 Analytics Insights
Comprehensive stats to help you understand your interactions in Line
Promotions
Create Coupons and Reward cards to gain the loyalty of your actual clients.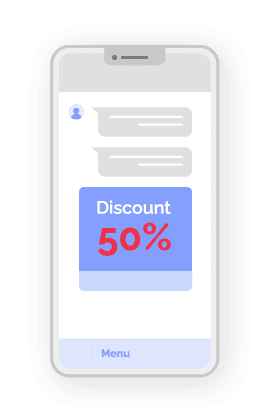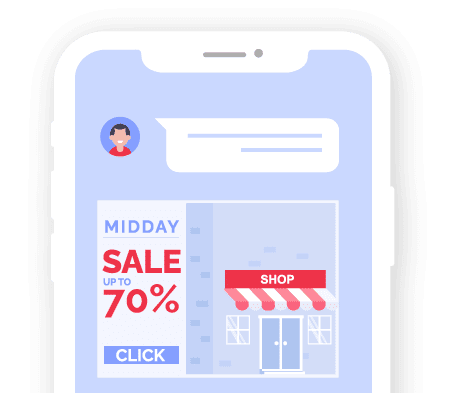 Broadcast Comunication
Launch new promotions and update messages to all your clients in once
Automatic Response
Automatic responses will help you to don't lose any lead even when your business is closed.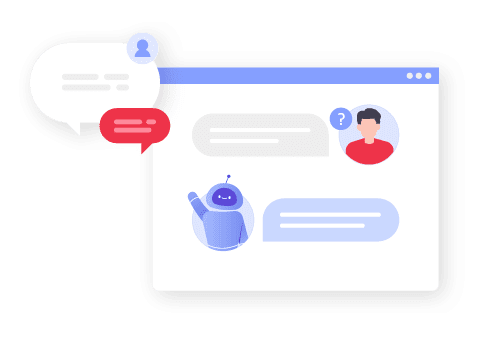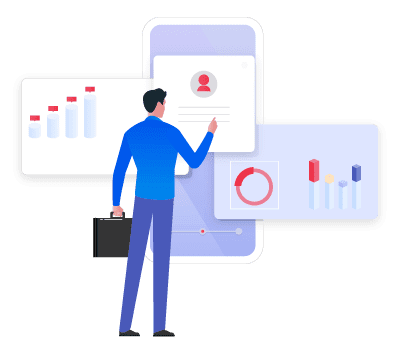 Assigned Account Manager
We like to talk with our clients and receive their feedback, communication is vital for our mutual success! You will get a person assigned to you.
Personalize your messages
User segmentation will allow you to send a more effective message to your clients.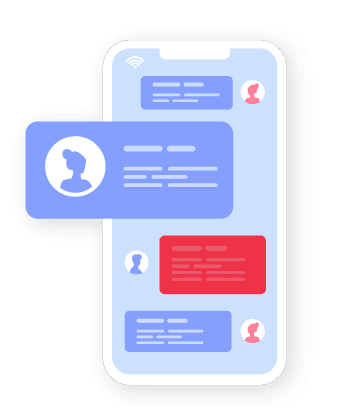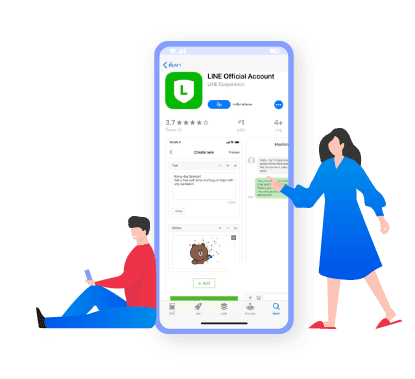 Always on your Mobile
Reply to your customers wherever you are from your phone!
Frequently Asked Questions
LINE OA is the most popular channel of communication between brands and customers in . With more than 44 million Thai users and an average usage rate of more than 63 minutes per day or 30% of the time that Thai people spend with their mobile phones, there is no better way a brand can reach and connect with existing and potential customers in than via LINE OA.
Typically, when you create a LINE OA, your LINE OA comes with a Basic ID by default that mixes among alphabets and numbers. The Basic ID is free of charge, but it can be hard to remember.  Thus, Premium ID comes into view. The Premium ID enables you to rename yourLINE OA name as you want with a rate of 444 THB or $12 per year when purchasing via Android or website or 459 THB per year when purchasing via iOS.
There are three types of LINE accounts for businesses including Unverified Account, Verified Account, and Premium Account.
LINE allows any individual to create a LINE OA, but many brands often hire a LINE OA agency to help because more than often you will need more than just opening your LINE OA account but also that appealing visual banner for your LINE menu, among other things. If you want to upgrade your Standard LINE OA to be a Verified or even a Premium one, you will also need an expert to help you go through all steps as the process can be tricky and difficult.
Our rates for LINE OA creation vary, depending on various factors such as your selected LINE OA type, your LINE OA goals and demands, and etc. Contact us today to get a free consultation and a free quote.
Schedule a free consultation session with our LINE OA team. Tell us about your brand/product and your LINE OA goal as detailed as possible, and we'll help you create an effective and reasonable LINE OA plan that matches your demands. To contact us, click here or call 02-038-5055.
We Focus on Bringing People Most Likely to Buy Your Product / Services Directly to You
Grow Your Business Today